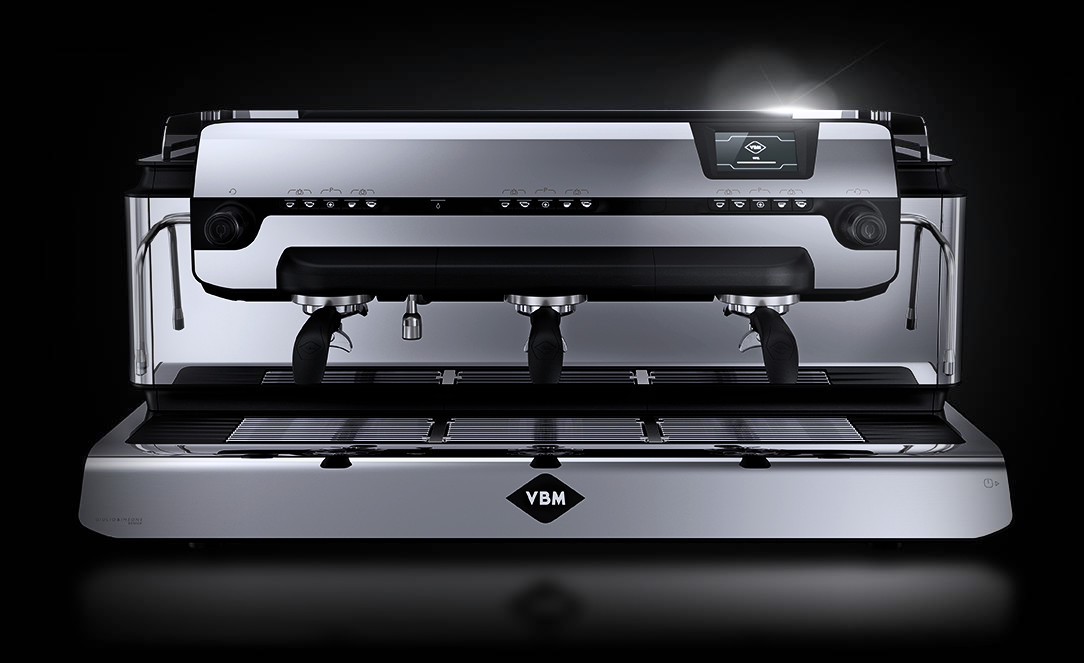 IMPRESSION ONE,
CONSTANT THERMAL STABILITY
The Tecnique model that gives you a constant and repeatable thermal stability on all groups, that is simply unachievable for both traditional heat exchanger machines, and even the majority of the more ad – vanced multi-boilers. Thanks to the single full-touch 4.3" capacitive dis – play, you can simultaneously set the same temperature on all groups.
MODULAR DESIGN + LOW PROFILE + CREATIVE AREA
A MACHINE THAT REDUCES DISTANCES MULTIPLING YOUR SPACE
Aesthetics, ergonomics and architecture have been entirely revolutionized in order to design a machine that could facilitate the work of the baista in all its stages, allowing, therefore, to focus solely on the quality, speed of service and customer satisfaction.
Cup pad + Compact grid + Easyflat filter
GREAT LITTLE IDEAS
Improve productivity of the barista minimizing the loss of time was the mission that led us while rethinking the ergonomics and functionality of three basic components of a professional machine: the cup warmer, the grid and the filter holder.
Thunder Steam + Analogic Keypad
POWER AND CONTROL
We equipped the machine with an interface consisting of buttons with a highly accurate response to the pressure that improves the sensitivity of the bartender and the control of daily operations.
STAINLESS STEEL SKIN, PERFECTLY SUITED
The choice of the materials for the VBM Tecnique models was driven by two fundamental decisions: on the one hand we wanted to create a product that would respect VBM's tradition in working steel and on the other we wanted to create a product with a superior quality of construction. We have reached this objective with the creation of a frame from a moulded plastic material that completely encloses the body of the machine and lining all the plastic parts with a layer of optimum quality stainless steel.
.
THERMO-SPIRAL TECHNOLOGY
TOTAL TEMPERATURE STABILITY
We have designed the third generation of extraction systems. We have exploited all of the advantages of the thermosyphon systems and we have resolved the critical aspects of saturated group technologies. The result? A complete thermal stability with a precision of up to a single degree centigrad.
CLEAN WATER
PRESERVE YOUR WATER PURITY
From today, with TS System, making coffee using water with the same characteristics as the one that comes from your filtration systems, becomes possible: no more stagnation, you decide what water you want for your coffee and with your Tecnique it will always be the same water.
OS ONE FOR TECNIQUE IMPRESSION ONE
ALL FOR ONE…
The operating system of the Impression One is proof of how technology, when dosed correctly, really helps to simplify people's working lives. A single display allows all of the vital parameters of the machine to be managed, any malfunctioning to be monitored in real time but, above all, it enables the extraction temperature to be set with complete precision simultaneously for all groups. No other espresso machine can guarantee a thermal stability of this level with the ease of use of Tecnique Impression One.